Top 5 FOOD Festivals
Pizza fest
Pizza is originated from Italy .And now a days it the most loved food all over the world. The craze for pizza has increased after the establishment of multinational companies like pizza hut and dominos all over the world since decades. Napoli, Italy organizes the largest pizza fest every year for the pizza lovers. People can enjoy varieties of delicious pizza flavor and toppings. This festival started from 1995.It is celebrated for 11 long days.The event has an increasing number of visitors every year, exceeding 100,000.
Since 2006 the Pizza fest has been conducting the "Vote for pizza" competition through which the customers of the event vote for the best pizza among those.If you are a pizza lover you should definitely plan a trip to Napoli once in your life.
La tomatina
La Tomatina is considered as religious celebration. It is a Spanish festival and is celebrated on august last every year. La Tomatina is the world's largest state-sanctioned food fight where people pelt tomatoes upon each other. Every year, approximately 40,000 tomatoes involve themselves in the festival. In 1950s the festival was banned due to a furious fight among the people. The tomatoes used are low- quality, inferior in taste and are cheap. Often the fight turns into a playful battle between men and women present there. Once the fights ends, fire-fighters wash the streets and people with hoses. The village streets look quite clean with the acidity of the tomato acting as disinfectant. If you want to attend this crazy festival you should go to Spain and click the photos of your memories.
Olney pancake race
The Olney pancake race is now world famous. This pancake race takes place at Olney in Buckinghamshire every year. It is the world's oldest pancake race and was originated in 1445 when awoman ofOlney ran to the church whenshe heard the shriving bell while she was frying pancakes in the pan and dressed in her apron and headscarf. There are some sort of eligibility for this competition – First of all woman above 18 can take part in the race. She must have to live in town for more than three months and they must cover their head wear a skirt, apron and bring their own pancake.
Chinchilla melon festival
Chinchilla is a town in Australia famous for its melon fishing, bushwalking, and camping spot. The Chinchilla Melon Festival is a wild week of melon-themed events with hilarious Melon Games. Visitors also participate in the many competitions including melon skiing, the melon toss, pip spitting, melon bungee, and melon iron man races. Chinchilla Melon Festival has become a Queensland event. It is also known as the Melon Capital of Australia, this town produces a quarter of all watermelon on the Australian market.This melon festival has started since from a crowd of 3000 in 1994 to a crowd of 10,000 in 2009, the town now produces 25% melons in Australia each year.
Gilroy garlic festival
Garlic have its unique taste and anything cooked using garlic is extraordinarily delicious.so let's explore about the garlic festival .It is the food festival of United States of America held in Gilroy, California.It is one of the country's best known food festivals, attracting visitors across the nation.it was started from 1979 and is being celebrated every year. From scampi and calamari to pepper steak sandwiches and garlic fries, people can enjoy all their favoritegarlic. One can enjoy the freshness of fields, orchards, and vineyard.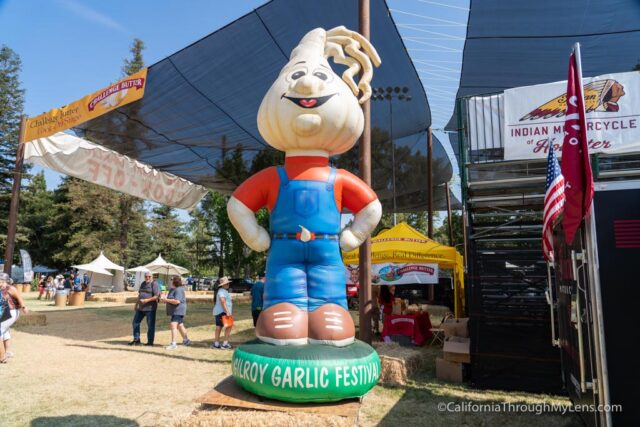 -By Ashakiran Pratihari